Infinite Blue 4.5 Release Highlights
Visual REST API Mapper
In Infinite Blue 4.5, we provide a REST Service trigger type that enables developers to map Infinite Blue fields with REST service fields and access REST end points with zero coding. This feature supports GET, POST, and PUT operations. Just by configuring the required authentication, header, URL Builder, and Query parameter, developers can generate the code and build their custom logic.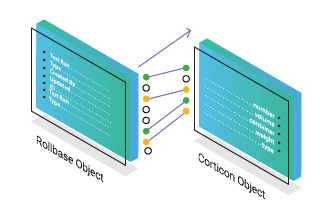 Concurrency for Batch Jobs and Import Jobs
Starting this release, Infinite Blue enhances runtime performance for batch jobs and import jobs by introducing multi-threading for different customers. These jobs will no longer run sequentially in a platform. Each customer's jobs will be run simultaneously reducing the wait time. This enables individual customers to have their own queue for batch jobs and import jobs.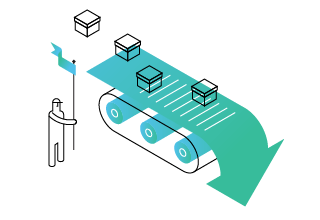 UX Improvements
Conditional formula support for Custom Buttons
Infinite Blue developers will now have the capability to decide the visibility of custom buttons. Also, this feature focuses on a low-code customization capability that lets the developer control buttons by writing custom business logic in a formula field that gets evaluated at runtime.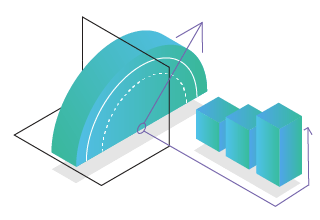 Ability to tailor generated document file names
Now, record tokens can be used to dynamically generate document templates and reports file names. This provides users the flexibility to name documents based on the context and business requirements.
Improved Charts & Gauges
The ability to provide more flexibility for branding and customization of charts and gauges has been introduced. You can now use custom backgrounds, organization Logos, and can modify the range and colors of charts and gauges.
Improved Corticon Visual Mapper
Corticon Visual Mapper, a feature to invoke Corticon decision services in Infinite Blue , is enhanced to have capabilities such as previewing only mapped fields and other usability enhancements.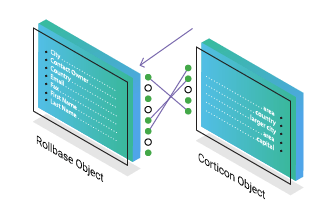 New Password Change Flow
Password communication and change flow is more secure now. The temporary password functionality has been retired and an email with a password reset link will be sent. This feature is applicable for every New Registration / Change Password / Reset Password actions.
Overall following are the key changes related to Authentication & Password Reset: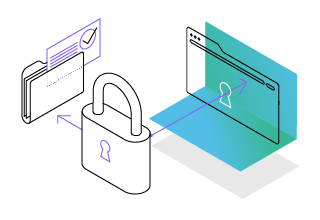 Knowledge Factor Token for User Authentication – Adds an additional security check for users.
User Initiated Password Reset – Sends a notification email after a user has updated their password.
Changing the Password Reset Link – Changes the password reset link, and does not send a temporary password.
Get Paged Data APIs
Additional APIs to get paged data for specified views in applications has been introduced. This helps in getting view specific data with customized filters and user permissions for a page. For this, we have introduced the following two APIs: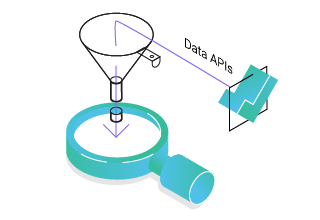 getViewPage() : Gets data for a specific view id with specified filters and languages in an asynchronous AJAX mechanism.
getViewCount(): Gets the count of records of a view id and optionally dependent records with specified filters on a result set.
Workflow is merged into Storage Component
Platform architecture updated for merging lightweight components storage & workflow to one component as "storage component". To support this, change an update to component.xml configuration file will be required.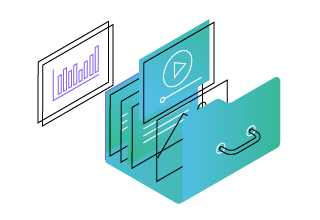 To learn more about Infinite Blue 4.5, explore the product 
Documentation
.