Infinite Blue 4.4 Release Highlights
Bringing on Business Rules
Infinite Blue is the first low-code platform with an enterprise-class rules engine
Codeless Integration with Progress Corticon Rules Engine

Corticon lets you automate sophisticated decision-making rules without code, such as how to price a loan, whether to pay a claim, or what resource to assign a task. With Corticon, you build "decision services" that are integrated into a Infinite Blue application as triggers. In prior Infinite Blue releases, Corticon decision services were integrated as RESTful services, which required JavaScript code to target the service end points and perform data mapping.  In Infinite Blue 4.4, we provide a native Corticon decision service Infinite Blue  trigger type, along with a visual data mapper. This reduces the time to integrate a Corticon decision service from about one hour to about one minute.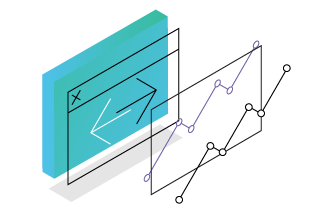 Smart Images
Smart Images automatically serve the optimal image to each end user, based on device type and resolution. Specify a maximum size in the Image Upload field properties and Infinite Blue automatically resizes images when users upload them.  Specify a dynamic image preference and Infinite Blue automatically duplicates images into four widths—992px, 768px, 480px, and 50px—and renders the optimal image for each end user.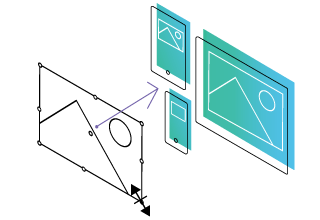 Global Private Cloud User
Private Cloud instances now support allowing a single user to access multiple tenants if global authentication is enabled (SAML/ADFS or custom authentication). The option to switch tenants is available from the profile menu for users who have accounts on multiple tenants.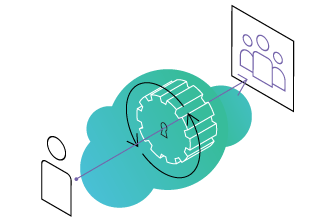 Improved Password Security
Private Cloud administrators who use password authentication can now configure Infinite Blue to store up to ten previous passwords for each user, and to prevent use of previous passwords.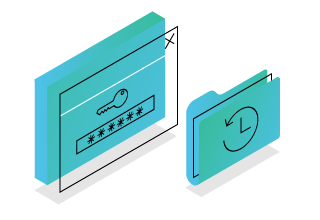 Support Ends for Java 7 and Tomcat 7
Starting with this release, Java 7 and Tomcat 7 are no longer supported. Please upgrade to Java 8 and Tomcat 8.